DTM Funk thinks we all need a little more rhythm and groove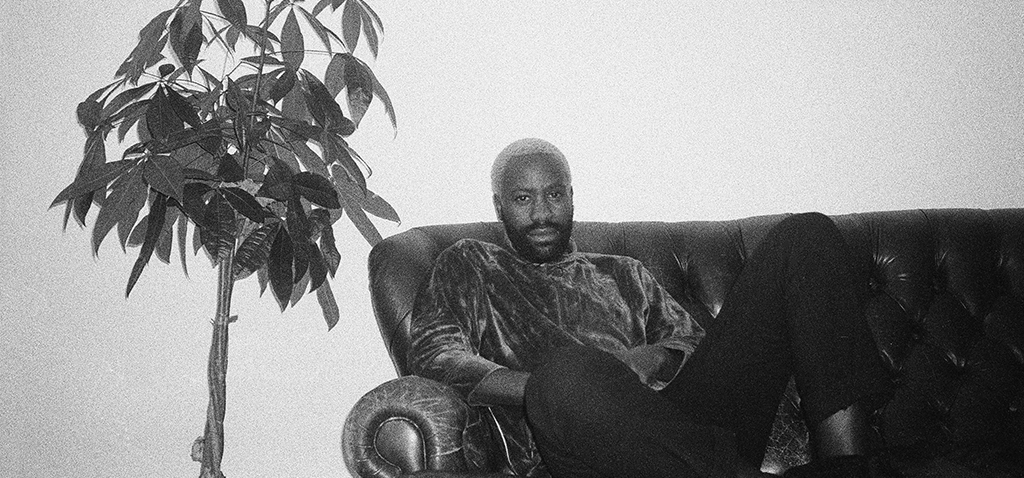 One of Belgium's best DJs discusses his origins, his new record label and the issues our nightlife scene needs to face up to.
DTM Funk is a DJ's DJ – the kind of selector that other selectors admire. There are many reasons why he reached that status. For one, David Tricot has been spinning records for a very long time, starting way before he became DTM Funk. His sense for rhythm and groove throughout the music spectrum is unmatched. Additionally, David has been throwing dozens of parties in his hometown Antwerp (most notably African Boogie Nights at Pekfabriek), and recently even founded his record label, Sankofa Rhythm Records. From his early days as a juke and footwork DJ to his current career as an established household name in the national DJ circuit, DTM Funk knows precisely what to play next.
Starting a physical record label never was an easy thing to do, yet David doubled down on vinyl releases in this increasingly digital age. Both the first (a Susobrino EP filled with classical guitar) and the second release (a melancholic folk LP by Soft Focus) sold well. Instead of dancefloor material, the label showcased a gentler approach. "I want to push good music, completely regardless of whether it works on a rave or not", David explained. A handful of release parties for the latest LP were planned throughout the summer, but like every other event, these had to be cancelled. "We had a lot of plans to promote the last release, but the COVID-19 situation ruined the party", David says. "All the money we made so far is now gone, so I'll have to find different ways to finance the next few releases". The next one is ready to go, but David only wants to go forward if it can be done right – and that means: a proper vinyl release with the right amount of promotion.
The crisis has hit the entire industry, but David was looking forward to another summer filled with some of the best gigs a DJ in Belgium could wish for: Pukkelpop, Paradise City Festival, Horst, etc. However, it took him a long time to reach this status. As the main guy behind the former Foot Juice parties in Antwerp - now almost a decade ago - he was mostly known to be a juke DJ (a genre coming from black artists in Chicago that's characterized by its fast 160 BPM rhythms, ed). While he was on a 2-year-long hiatus in Berlin, he connected with the Weboogie crew, often playing their events all over the city. "It was a chance for me to play something completely different because no one knew what I did in Belgium". After impressing the locals with his sense of groove, they started calling him the 'funkmeister', which later evolved into his current alias DTM Funk. Next thing, he was being booked at major German events like Melt Festival and MS Dockville. "And that's when people in Belgium started taking me a bit more serious".
In 2017, David joined the
Culte
artist agency in Brussels, which also manages artists like
Hiele
and
Le Motel
. This time around, he made sure his selection was his strongest asset. "While I was in Berlin, went to a night called
African Acid is the Future
, where I heard acid, electro, techno, cumbia and Afrobeat mixed together. I realized that this was the attitude that should be reflected in my DJ-sets. If people ask me which music I play now, I'll say
Afrocentric
music". In his opinion, that doesn't just mean Afrobeat. "It's black music, but I base that on rhythms and grooves, not on a geographical location or the race of the producer. So, when Susobrino makes an EP filled with classical guitar that draws from his Bolivian heritage, that's Afrocentric music too".
Fast forward a couple of years, and David has played most of the country's major clubs and festivals; he even played an extended outdoor set at De School in Amsterdam. You could think that the more high-profile gigs David received, the less obvious it became to play what he really wants to. David disagrees, "by this point, people know what to expect from me when they come to see me play. No one will be surprised when I drop a techno track after a groovy funk song. It's the smaller events where I often still doubt what to play because, for some reason, the pressure is a lot higher there". Luckily, he's always able to find the common denominator of accessible music and his eclectic taste. "As long as I don't overthink it too much, I'll be fine".
Just like his record label, David's DJ-sets try to connect the past with the future. "This combination is what it's all about". This seed was planted when he first visited the country of his roots, Rwanda, as a 19-year-old. "After that trip, I've grown as a person and that I started to see a new perspective on everything around me; that's why everything I will release on the label should come from somewhere genuine". Last year, David went back to Central Africa to combine a family visit with a booking at the renowned Nyege Nyege Festival in Uganda – another eye-opener for him. "90% of the audience was black, which was something I never really thought about up until that point. It was a truly magical night, completely unbound from any music genres and prejudice".
More recently, David has released a statement on his social media accounts that accused Belgian promoters from booking him for the wrong reasons. "I'm grateful for the opportunities I'm given, but if you're going to book me just because I'm one of the only black DJs around here, then I'll decline". David feels like this is a discussion the Belgian nightlife scene should start sooner than later. "Recently, Amsterdam's De School became the centre of a discussion about institutional racism within the comparatively tolerant alternative music scene – but you don't see this happening over here at all. That's because we don't have nightclubs that are as inclusive towards people of colour".
In the future, David plans to host roundtable discussions with everyone: promoters, DJs and even fans. "Brussels' C12 reached out to me about what we can do to improve our current situation, so there's something in the pipeline. I want to invite everyone to help us think about a more inclusive future of our nightlife scene". In the end, David wants to avoid becoming an activist. "I never like to share my opinion like that; however, remaining silent now was just not an option; the momentum is here".
Normally, David had other plans for the summer. Once it became clear small events in open air up to 200 people were back on the table, he quickly joined forces with the teams behind the Geheimzinnig and Soulful Sessions parties to host a series of cosy listening outdoor sessions at Antwerp's Bar Rodin under the Binnenplaats banner. After only three events, though, new restrictive measures were announced in the city, making it impossible to continue the event – so they cancelled the full program. Two weeks later, the events in this category were allowed again (and so a few new evenings have been booked) but for the most part, the damage had been done already. "It's sad because we really put a lot of effort, money and time in the whole project. From the start, we knew we were never going to make a lot of money, but it was a severe blow on a personal level".
That said, anyone who knows the DTM funkmeister knows he doesn't stay down long. "I'm going to enjoy a long holiday now, and I'll be back with lots of energy". As one of Belgium's key figures of a developing music scene, DTM Funk's groove will be present throughout Belgian nightlife for many years to come.
All images by Bernice Vijgen.
---